Essay In Search of the Best
By A. O. Scott
More than a century ago, Frank Norris wrote that "the Great American Novel is not extinct like the dodo, but mythical like the hippogriff," an observation that Philip Roth later used as the epigraph for a spoofy 1973 baseball fantasia called, naturally, "The Great American Novel." It pointedly isn't - no one counts it among Roth's best novels, though what books people do place in that category will turn out to be relevant to our purpose here, which has to do with the eternal hunt for Norris's legendary beast. The hippogriff, a monstrous hybrid of griffin and horse, is often taken as the very symbol of fantastical impossibility, a unicorn's unicorn.

THE RUNNERS-UP:
THE WINNER: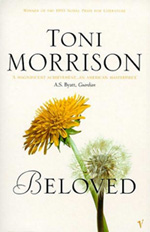 Beloved
Toni Morrison
(1987)
Review CMSV availability



But the Great American Novel, while also a hybrid (crossbred of romance and reportage, high philosophy and low gossip, wishful thinking and hard-nosed skepticism), may be more like the yeti or the Loch Ness monster - or sasquatch, if we want to keep things homegrown. It is, in other words, a creature that quite a few people - not all of them certifiably crazy, some of them bearing impressive documentation - claim to have seen. The Times Book Review, ever wary of hoaxes but always eager to test the boundary between empirical science and folk superstition, has commissioned a survey of recent sightings. Read more...